Squash Coaching
Sheen Squash section is proud to have the services of 2 England Squash qualified coaches:
Roshan Mawar, England Squash Level 3 Squash and Squash57 Coach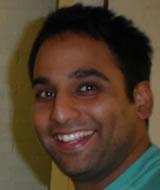 Coaching sessions: £25 / 45 minutes. Why not book for five sessions and get a sixth one free?
Christmas and birthday vouchers available are also available and make excellent presents.
You can contact Roshan by email or telephone:
Email:
This email address is being protected from spambots. You need JavaScript enabled to view it.
Phone: 07714 256 841
Regular group coaching sessions led by Roshan take place throughout the season. Watch out for email notifications, maximum group size is ten.
Juan Ramlill, England Squash Level 2 Squash and Squash57 Coach
Contact details for Juan:
Email
This email address is being protected from spambots. You need JavaScript enabled to view it.